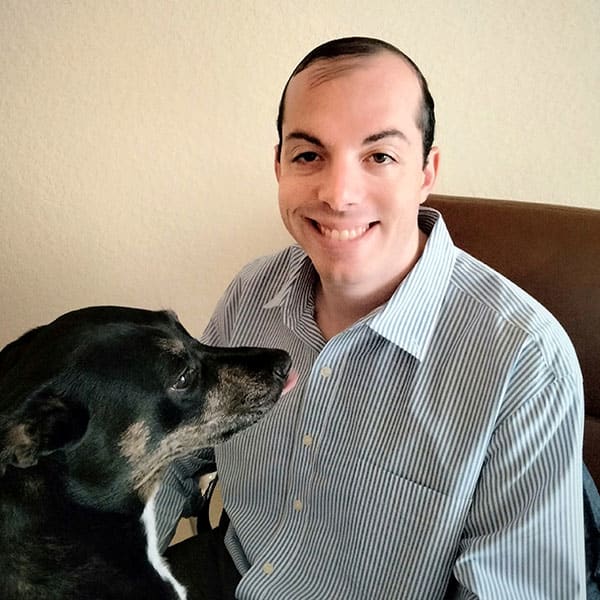 Dr. Jason Alpert
Dr. Jason Alpert graduated in 2013 from Veterinary School at North Carolina State University. Shortly afterward, he joined the Paddock Park Animal Care Center family for 5+ years. After a hiatus, Dr. Jason rejoined the staff in 2022.
He now has a small family in Ocala, including a 50lb dog, Roxanne (named after his childhood pet Rocky),  who He has had since she was 5lbs. 
His veterinary interests include treating arthritis, skin and ear issues, as well as internal medicine situations such as liver, kidney, and endocrine diseases.