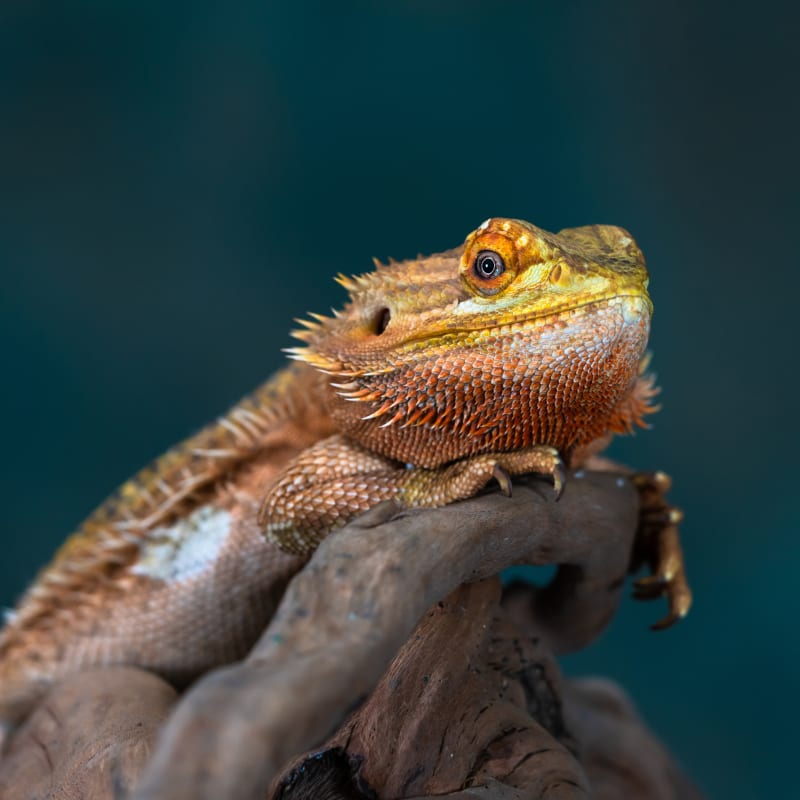 Reptile Vet Care in Ocala
From lizards, turtles and snakes, to geckos, tortoises and iguanas, reptiles come from similar ancestors millions of years ago and are compelling, unique and challenging pets. For this reason, many animals lovers seek these creatures out to care for themselves.  
Many species of reptiles require specialized care and considerations as a pet owner. They generally require a specialized environment—provided by an aquarium or other enclosure—unique diets, and may require certain safety precautions and compliance with local laws. Some reptiles and amphibians are even banned as pets in certain areas. 
At Paddock Park Animal Care Center, our team of skilled veterinarians is well-trained in caring for reptiles and amphibians.
Caring for Reptiles in Ocala
Like other kinds of pets, preventative care is incredibly important to maintaining your pet reptile's long term health and wellbeing.
Vets recommend a reptile checkup at least once a year, and often twice per year, in order to ensure any potentially dangerous health conditions can be diagnosed and treated before they become more pressing concerns.
At your first checkup with our vets, we will not only walk through your pet's physical health and medical history with you, but make sure you know what kinds of habitat and dietary needs your reptile has. Our Paddock Park Animal Care Center veterinarians are here to support you in your care for your reptilian friend.
Experienced Care for Reptiles
Reptilian care is  a special field of veterinary medicine, and most general practitioners wouldn't have the ability to provide care for these unique species. 
Our veterinary team at Paddock Park Animal Care Center, however, is able to provide all of our clients for proper and dedicated care for their reptilian friends, from a routine appointment to addressing a pressing health concern.
FAQs for Reptilian Care
Here are some of the most frequently asked questions from our patients about reptilian vet care.
What are reptiles?

Reptiles are air-breathing vertebrates. They are covered in a specialized skin made up of bony plates, hard scales or some combination of the two. Reptiles will generally shed their outer layer of skin semi-regularly. Reptiles include turtles, iguanas, snakes, lizards, tortoises and more.

In order to provide your pet reptile with the best chance at a long and healthy life, their diet and habitat must be exactingly maintained. Additionally, preventative care is critical to addressing health issues before they become serious.

What can I expect at my appointment?

Routine veterinary care is critical to helping your reptilian friend live a long, healthy life. A physical exam and any required diagnostic tests will be completed at each visit. 

Appropriate preventive care will also be administered. Finally, the veterinarian will dedicate time to answering any questions you may have about your exotic pet's health, nutrition, at-home care or other aspects of ownership.